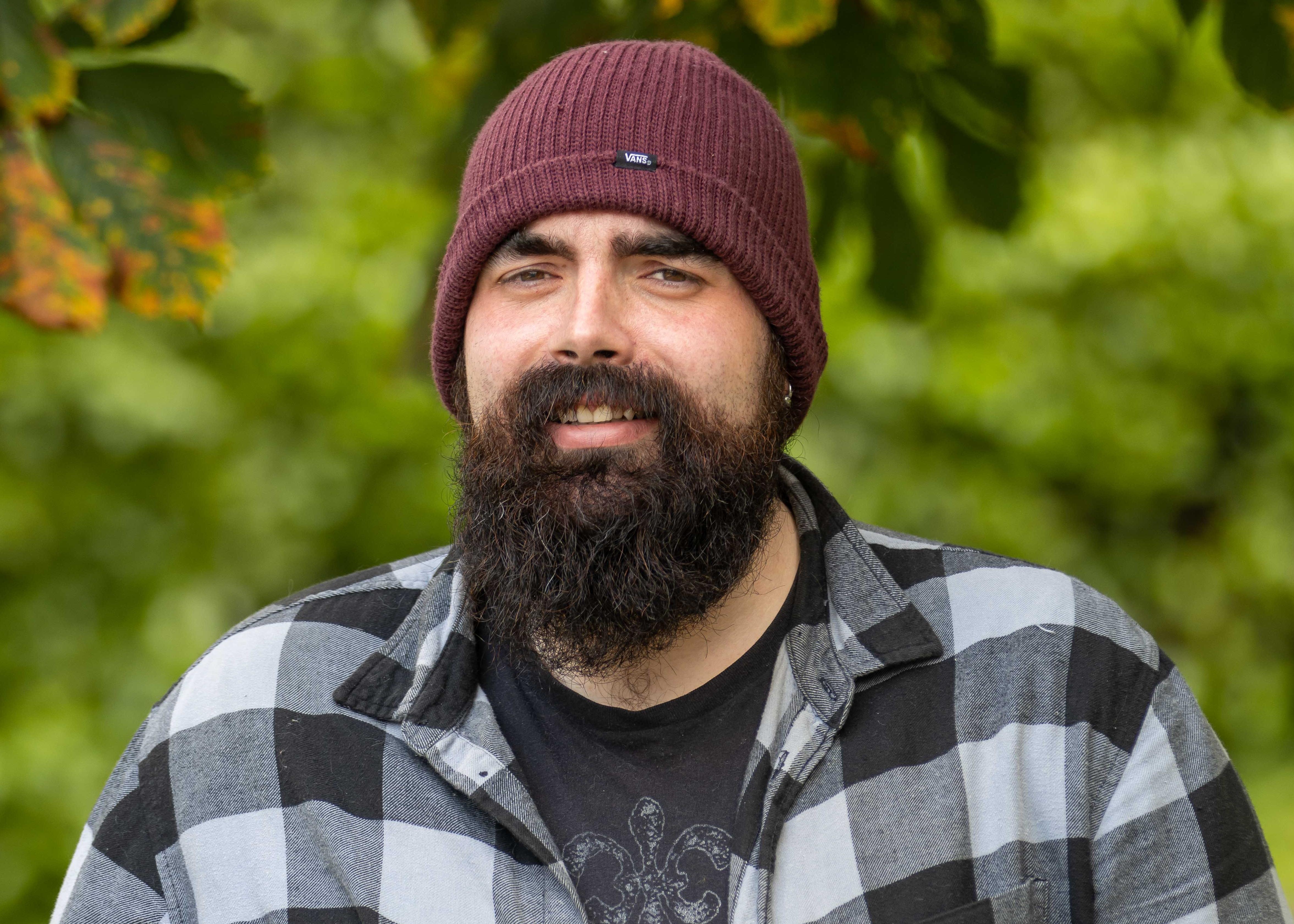 "Having a cert in UX design from DKIT makes my portfolio stand out from a lot of others when it comes to the job search. Also the network of people around me during my time there has helped me get my foot on the ladder and get into the UX world. Without DKIT I wouldn't have gotten the opportunities I have now. "
Michael Donnelly; UX / UI Designer.
I have a background in screenprinting and print design, as well as being a self-taught graphic designer and have spent the last few years working freelance (as Wooly Mammoth Design) as well as contractual work. I have previous experience in games analysis and design in college. I've been interested in UX for a few years and never got the chance to take the leap from work back into education until Covid afforded me the opportunity to do so.

I found the entrepreneurship module particularly interesting, as a freelancer it gave me a more well rounded understanding of the business in the creative industry as well as a few good pointers that I could replicate in my own work. I also enjoyed the UX fundamentals course, the Web design module was a great help. I got on very well with all my tutors, they were very personable, attentive and engaging. I couldn't be happier with the selection of lecturers I had during my course.

The group work was the most beneficial aspect of the course. It's rare that in UX you'll be working alone all the time, so collaborating with others on projects and brainstorming ideas was very helpful and has benefitted me now in my own career.

I have grown in confidence with my work, voicing my thoughts on particular issues regarding projects and leading design sprints and my own projects has all been down to what I've learned during my time in DKIT.